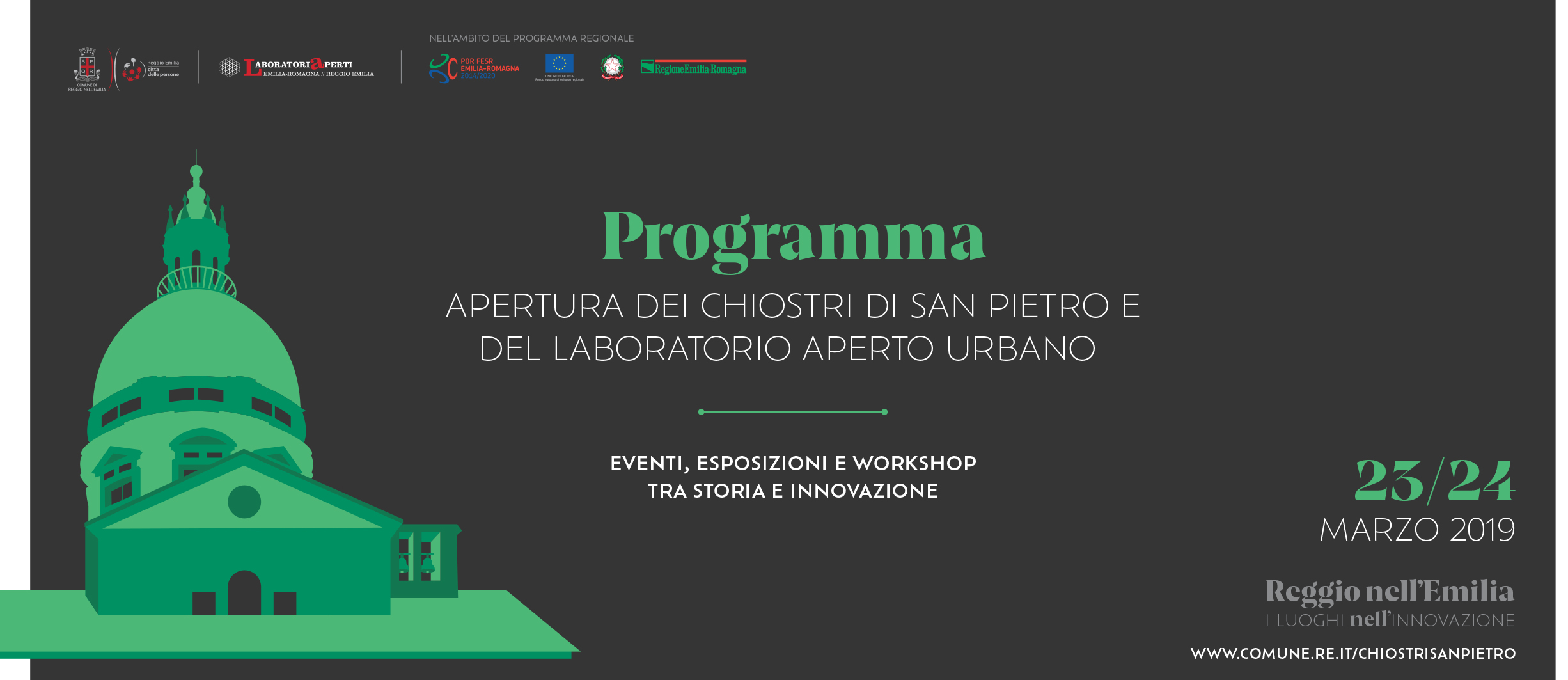 23/24 - 03 - 2019 APERTURA DEI CHIOSTRI DI SAN PIETRO E DEL LABORATORIO URBANO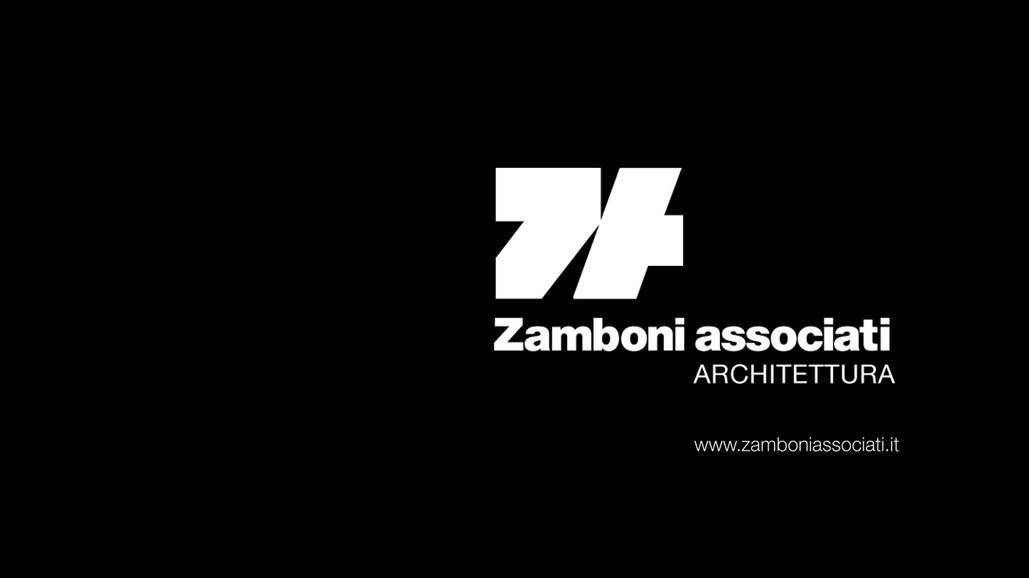 ZAA new website is online !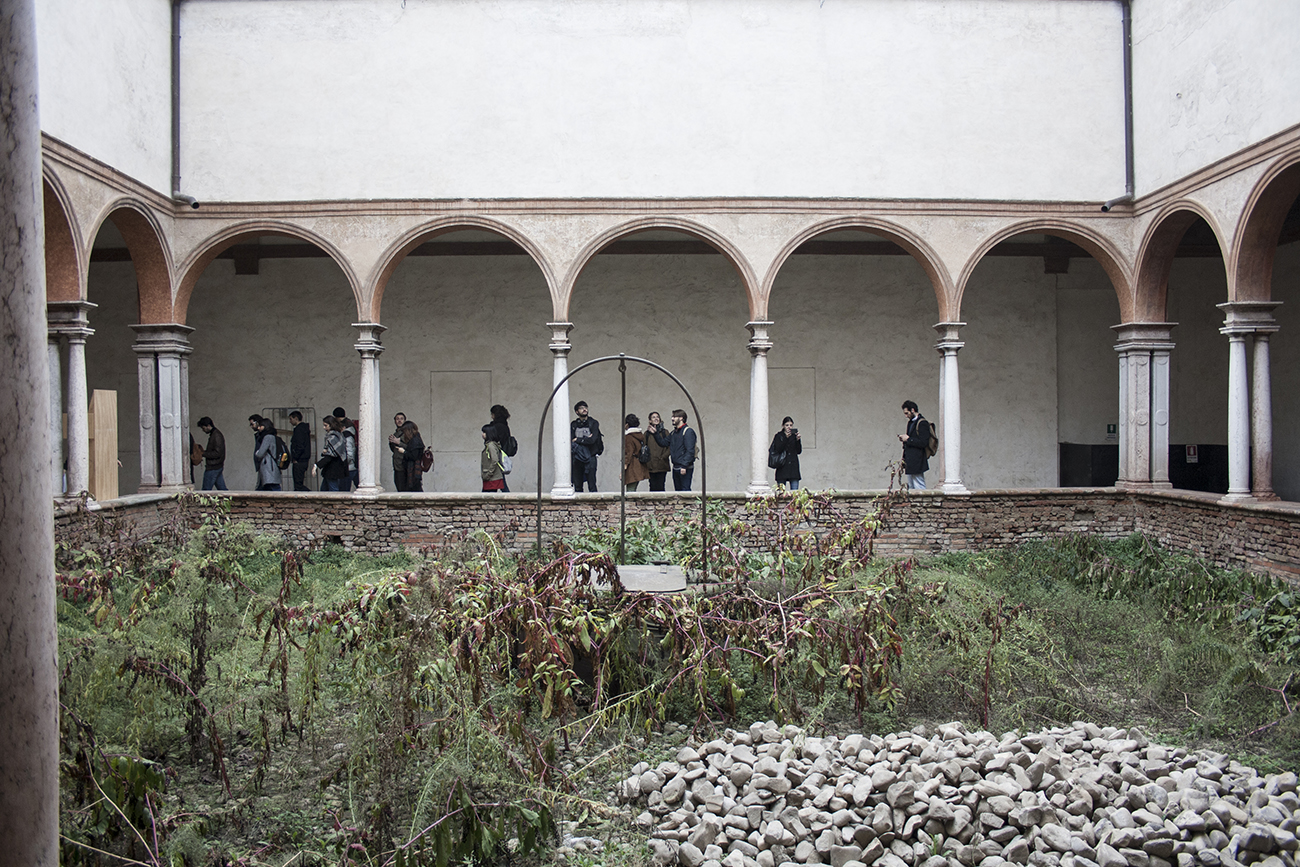 14-11-2018 - Yacademy at Chiostri San Pietro and...
19-10-2018 - Site visit at Open Laboratories...
During After/Futuri Digitali event site visit to Open Urban Laboratories under construction and Benedectine Cloisters under restoration by ZAA Link: www.reggionline.com/chiostri-san-pietro-laboratorio-aperto-urbano-punto-sui-lavori-video/
24-09-2018 - ZAA at Yacademy Master course...
ZAA lecturer at High Training Master course "Architettura di Rigenerazione. Dialogare col passato per progettare il contemporaneo", Yacademy, Bologna, september/november 2018 llink: www.yacademy.it/course/architettura-rigenerazione
17-05-2018 - Capannone 15 Parco Innovazione Reggiane
ZAA in association with CAIREPRO and STUDIOSILVA gets I prize in the competition for definitive and executive project for reconversion and regeneration of Capannone 15 b/c for STU Reggiane as part of Parco Innovazione project see project: www.zamboniassociati.it/progetti.php?id=102
09-03-2018 - Panelist at Italian Design Day at...
ZAA is curator and panelist at the italian Design Day organized by Italian Consulate in Johannesburg, Turbine Hall Johannesburg
05-03-2018 - Panelist at "Architectes et...
ZAA panelist at conference Italian Architects and Architecture in the Mediterranean UIR, Ecolè de Architecture de Rabat - Universitè International de Rabat (Morocco)
04-12-2017 - Viale Ramazzini Quartiere Santa Croce
ZAA gets I prize in invited competition for urban regeneration of viale Ramazzini, via Gioia, via Talami in Santa Croce Reggio Emilia
25-10-2017 - Panelist at Summit Indaba Johannesburg...
ZAA is panelist at Summit Indaba in Johannesburg organized by The European House Ambrosetti with Gauteng Regional Government
19-06-2017 - ZAA shortlisted for Caserma Sani...
ZAA in association with XDGA and MATE is shortlisted for the international competition for the Masterplan of Caserma Sani urban regeneration project in Bologna, client CDP Investimenti/Cassa Depositi e Prestiti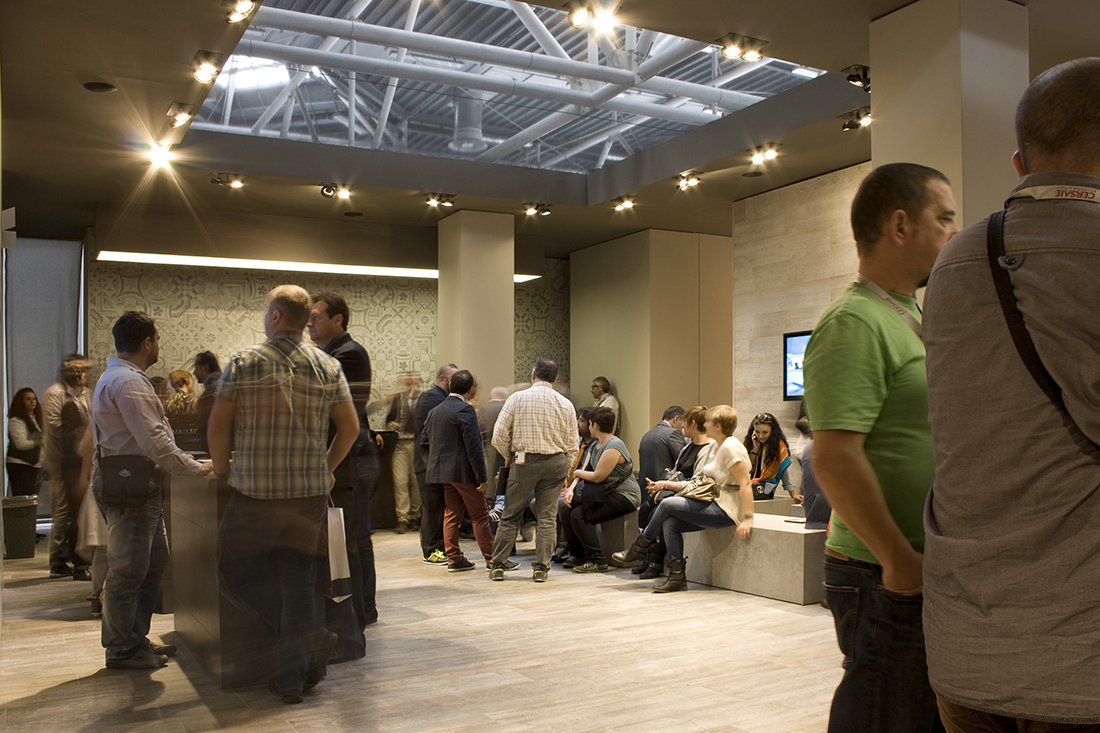 22-09-2014 - ZAA with Keope at Cersaie 14
ZAA is commissioned by Atlas Concorde Group the exhibition space at Cersaie 2014
27-06-2014 - II prize competition for Cavezzo town...
ZAA get the 2° prize in competition for Cavezzo (Modena) new town hall
11-04-2014 - Workshop Chiostri San Pietro
I Chiostri benedettini di San Pietro. Workshop organizzato dalla Fondazione Architetti di Reggio Emilia presentazione del progetto e visita guidata al cantiere di Andrea Zamboni e Maurizio Zamboni 11 aprile 2014 ore 15,00 Chiostri di San Pietro, via Emilia San Pietro Reggio Emilia
19-02-2014 - Staveco exhibition Sala Borsa Urban...
Progetto StavecoUn nuovo polo universitario tra centro storico e collina 19 febbraio – 9 marzo 2014Salaborsa, Piazza Nettuno 3 Bolognamart-ven 10.00-20.00 sab 10.00-19.00 dom 15.00-19.00 Appuntamenti: • Mercoledì 19 febbraio 2014 ore 11.30 Inaugurazione della mostra alla presenza del Sindaco di Bologna Virginio Merola e del Rettore dell'Università di Bologna Ivano Dionigi presso la piazza coperta di Salaborsa• Giovedì 6 marzo 2014 ore 16.00...
20-11-2013 - Modena, il Contemporaneo
Investire nel contemporaneo?Luci e ombre di una categoria delle politiche culturaliMercoledì 20 novembreTeatro delle Passionivia Carlo Sigonio 382, Modena ore 15.00ANDREA LANDISaluto del presidente della Fondazione Cassa di Risparmio di ModenaANDREA ZAMBONIIl contemporaneo in architettura e il ruolo di una rivistaELENA DEL DRAGOIl conformismo come malattia del sistema dell'arte italianoore 16.30MICHELE SMARGIASSILa fotografia è...
ZAA designed Nostrano restaurant officially opens to the public on 26 november 2013link:http://www.zamboniassociati.it/progetti.php?id=65http://www.ristorantenostrano.it/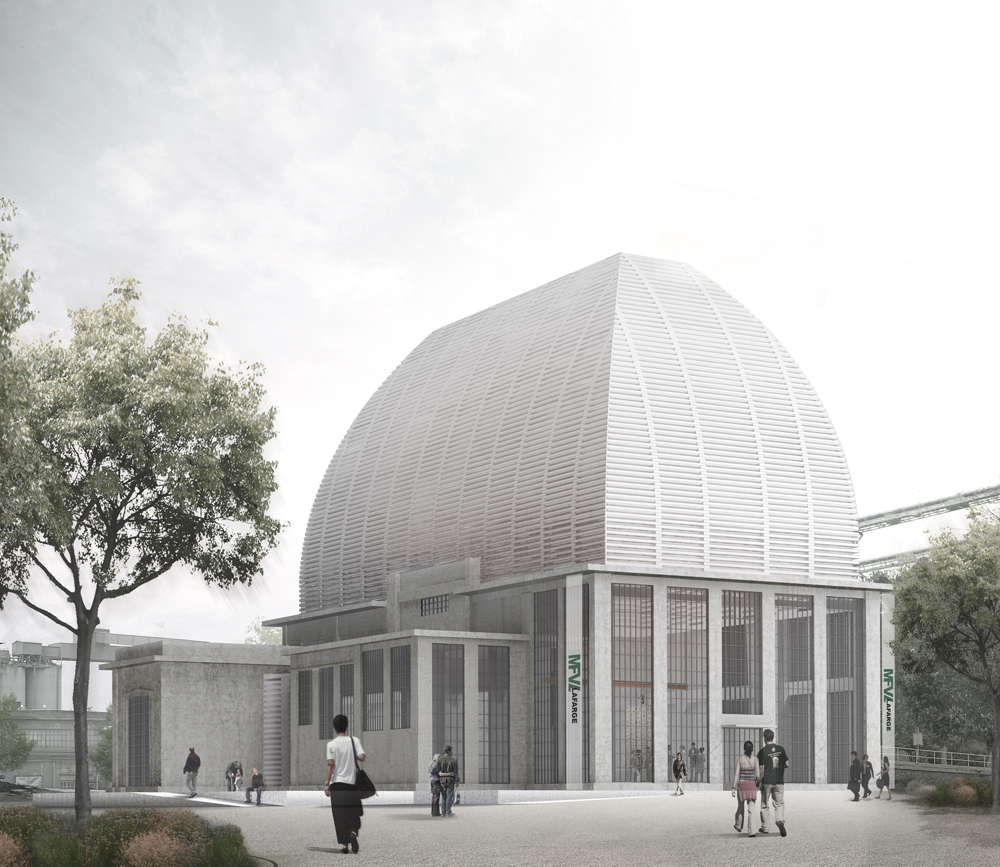 08-11-2013 - Horourable mention Competition Almacen 5
Zamboni associati architettura gets Honourable mention in the competition for the reconversion of old Almacen 5 in the Lafarge cement factory in Villaluenga de la Sagra (Toledo) listed by DOCOMOMO Iberico. Competition organized by Lafarge and promoted by COAM Madrid, Colegio Oficial del Arquitectos de Castilla La Mancha and Catedra Fisac.
01-11-2013 - Staveco on The Plan
ZAA Staveco projects on The Plan november issuelink:http://www.zamboniassociati.it/progetti.php?id=86http://www.zamboniassociati.it/progetti.php?id=87
19-10-2013 - L'archivio di Antonio Pastorini....
19 ottobre > 17 novembre 2013 Biblioteca Panizzi, Reggio EmiliaInaugurazione Sabato 19 ottobre ore 11.30 Mostra e catalogo a cura di Andrea Zamboni e Chiara Gandolfi con Laura Gasparini La vicenda personale e professionale di Antonio Pastorini è legata ai mutamenti politici e sociali della città di Reggio Emilia dall'immediato dopoguerra fino ai giorni nostri. Laureatosi in architettura presso il Politecnico di Milano, socio fondatore e primo...
23-09-2013 - ZAA with Keope at Cersaie 2013
The stand commissioned to ZAA for Cersaie 2013 by Ceramiche Keope - Atlas Concorde is opened from 23 to 28 september at Bologna Fair district
14-09-2013 - Prospero Sorgato (1891-1959) architetto...
Prospero Sorgato (1891-1959) architetto del pubblico. A cura di Andrea Zamboni e Laura Gasparini con Brunella Angeli Fotografie di Claudio Cigarini Con il patrocinio del Politecnico di Milano e della Fondazione dell'Ordine degli Architetti di Reggio Emilia. Inaugurazione sabato 14 settembre ore 11,00 Biblioteca Panizzi Reggio EmiliaProspero Sorgato, figlio del fotografo Angelo Fortunato, è stato per lungo tempo ingegnere capo del Comune di Reggio Emilia,...
Presentation of the new DomusDaniele Rotondo, TG2 Journalist, will have a talk with the new Editor Nicola Di BattistaMilano / Milan10 settembre / September 2013ore 11 / 11 amSocietà UmanitariaChiostro dei PesciVia San Barnaba, 48
22-06-2013 - Adalberto Libera. La città ideale at...
Adalberto Libera. La città idealeCurated by Nicola Di BattistaMart Rovereto22.06 ~ 08.09.201321.06.2013Press conference at 11.30 amOpening of the exhibition at 7 pmwithAlberto Pacher, acting Vice President of Provincia autonoma di TrentoFranco Bernabè, President of MartCristiana Collu, Director of MartZAA take part to the exhibition and the catalogue curating the section about the "central space" in the work of Adalberto Libera
09-05-2013 - Staveco project exhibition
Project STAVECO. A new university campus between the old town and the hills.Exhibition, Aula Magna of Saint Lucia, Via Castiglione 36 Bologna.The exhibition will coincide with the cycle of lectures and readingsclassic "Res Novae - Revolution" on 9, 16, 23, 30 May (for information and invitations: www.permanenza.unibo.it) and during the evening "5X1000" on May 13 (20 pm).Sponsored by:Alma Mater Studiorum University of BolognaDepartment of Architecture,
08-05-2013 - Fonderia Lombardini at Mambo Art museum...
Presentation of SCARTI RINATI a documentary and a cross-media platform on the rebirth of the landscape in the Emilia-Romagna produced in collaboration with the Emilia Romagna Film Commission18,00 Wednesday 8 May - Conference Room Mambo, via Don Minzoni 14 Bologna Scarti Rinati – Architetture e testimonianze Scarti Rinati, un documentario e una piattaforma cross mediale sulla rinascita del paesaggio in Emilia Romagna per la regia di Enza Negroni e prodotto da Valeria Consolo con il contributo della...
19-02-2013 - Architetture padane
ZAA is invited with the project for the EMT (temporary municipal building) in Novi di Modena to the exhibition "Architetture padane" organized and promoted by ALMA MATER STUDIORUM Università di Bologna, Dipartimento di Architettura and Comune di Cesena. Chiesa dello Spirito Santo, via Milani – Cesena6 – 21 march 2013monday – friday 16.30 – 19.30saturday and sunday 10.00 – 13.00/16.30 – 19.30vernissage wednesday 6 march 2013,...
06-02-2013 - Workshop Porta di Novara
ZAA is invited at the workshop "Porta di Novara", a public debate on the development of Novara logistics and tertiary Interport. During the workshop will be held the award ceremony of the winning projects of the...
10-11-2012 - Ex-aequo prize competition for Piazza...
ZAA with Tecnostudio impianti engineering and consultant Lambda spa gets the ex-aequo prize in the competition for the creation of a new protection for the archaeological finds and mosaics of Piazza Sordello domus romana and requalification of southern side of the square in Mantova.see the project: http://www.zamboniassociati.it/progetti.php?id=76link: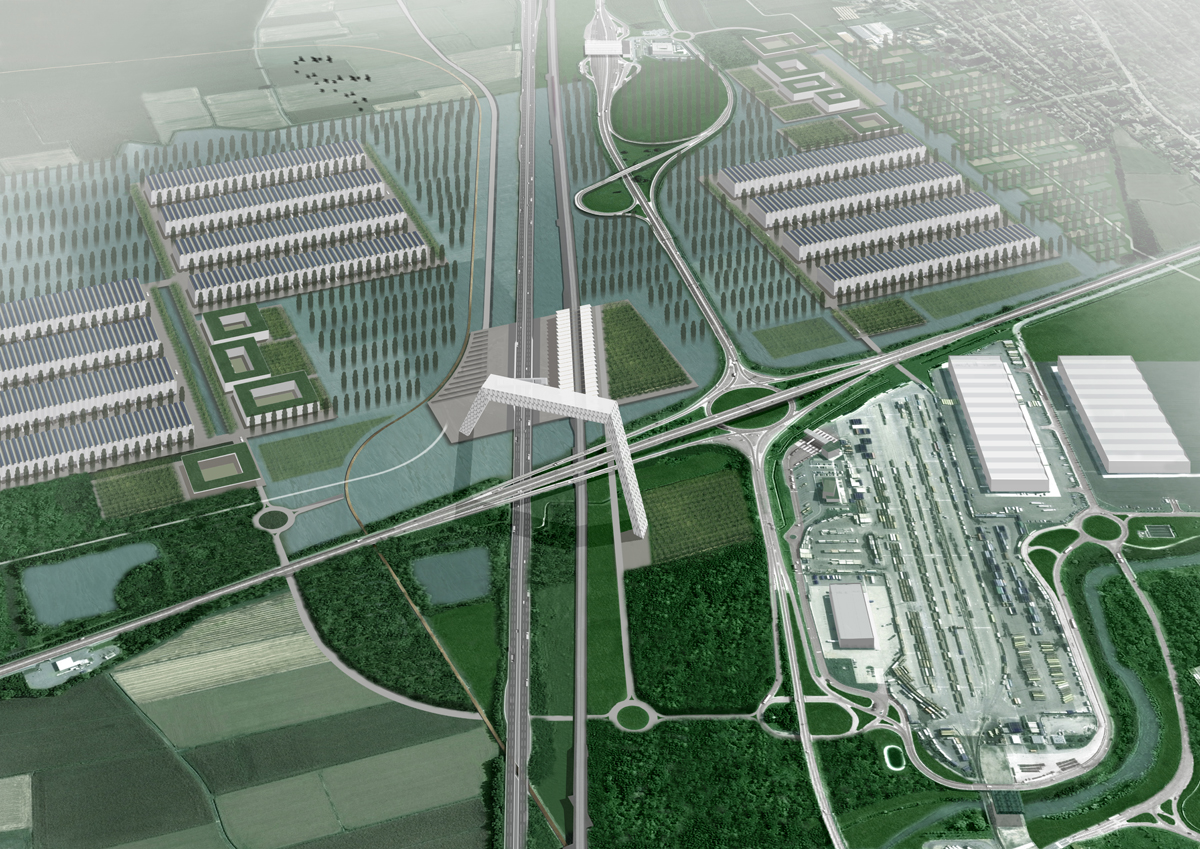 22-10-2012 - 2° prize Porta di Novara competition
ZAA get the 2° prize in the international competition for the "Porta di Novara" aimed at the masteplan for the development of a functional area connected to the exit of Novara Est and the identification of a landmark.Results of the competition are exposed in the courtyard of the monumental complex of the Broletto in Novara. The exhibition opens on...
17-09-2012 - ZAA gets honourable mention in...
Zamboni associati architettura in association with Linazasoro and Sanchez Arquitectura (Madrid), A. Ugolini, M.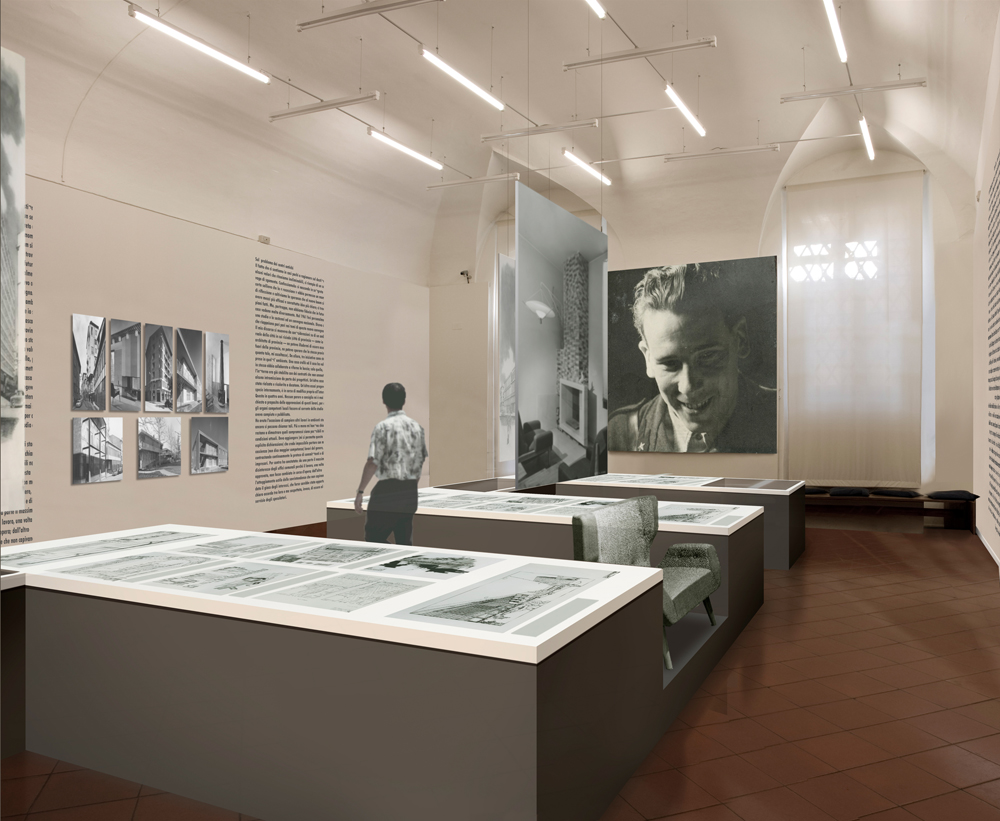 15-09-2012 - Carlo Lucci architetto. Un archivio tra...
Inaugurazione sabato 15 settembre, ore 18.00Biblioteca Panizzi, Reggio EmiliaSala mostre PianoTerramostra a cura di Andrea Zamboni e Laura Gaspariniin collaborazione con il Dipartimento di Architettura dell'Università di Bolognacatalogo a cura di Andrea Zamboni e Laura Gasparini in collaborazione con Franco LucciI contributi del catalogo sono di: Graziano Delrio, Giordano Gasparini, Carlo Lucci, Franco Lucci, Giovanni Leoni, Andrea Zamboni, Laura Gasparini e Mimosa...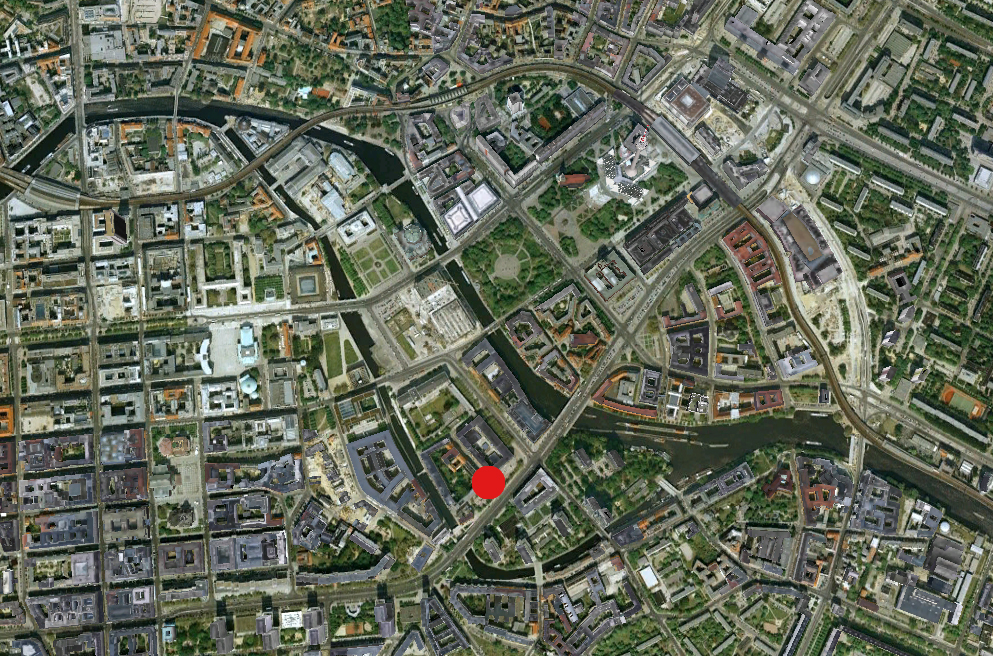 19-05-2012 - ZAA shortlisted for international...
Zamboni associati architettura in temporary association with Linazasoro and Sanchez Arquitectura (Madrid), Arch A. Ugolini, Arch...
18-05-2012 - Research project presentation
18 Maggio 2012
Sala del Planisfero, Biblioteca Panizzi
Reggio Emilia
Presentation of:
"Archivi di architettura a Reggio Emilia tra Ottocento e Novecento"
03-03-2012 - Exhibition opening
Wide selection of sculptures, paintings and drawings from the last ten years of his work to give the deserved attention to an authentic and undisputed exponent of contemporary art:
"Interiori Equilibri. Mario Pavesi scultura e pittura"
15-02-2012 - Final critics
University of Cagliari, School of Architecture.
Integrated Atelier of Design and Construction final critics.
Prof. : Nicola Di Battista, Pierfrancesco Cherchi
Guests : Prof. Enrico Corti, Dott. Ignazio Leo, Arch. Andrea Zamboni
18-11-2011 - Book presentation
18 Novembre 2011, ore 17.30
Sala del Planisfero, Biblioteca Panizzi
Reggio Emilia
Presentation of:
"Architettura del Novecento a Reggio Emilia" a cura di Andrea Zamboni e Chiara Gandolfi
15-10-2011 - Exhibition opening
In the historical location of Palazzo del Portico, an exhibition to describe the extraordinary heritage of hydraulic architecture of the 1900s:
"Architetture e Paesaggi d'acqua. Strumenti retorici, immagine costruita"
19-05-2011 - Book presentation
19 maggio 2011, ore 17.00
Palazzo Scaruffi, Via Crispi 3
Reggio Emilia
Presentation of:
"PALAZZO SCARUFFI - storia, arte, restauri" a cura di Angelo Mazza, Elio Monducci e Maurizio Zamboni

Read more
01-02-2011 - Photovoltaic system realization
After a consultation by invitation, Zamboni Associati wins the contract for realization and construction supervision of a 570 Kwp photovoltaic system to be installed on the roofs of Reggio Emilia Fair pavillions.
At School of Architecture in Ferrara, on the occasion of the award ceremony for IQU national Prize (Innovation and Urban Quality), the first prize was awarded for via Emilia Ospizio redevelopment project in Reggio Emilia, recently completed.